Hey mister. Your brain is showing.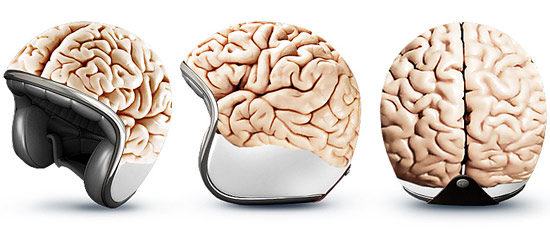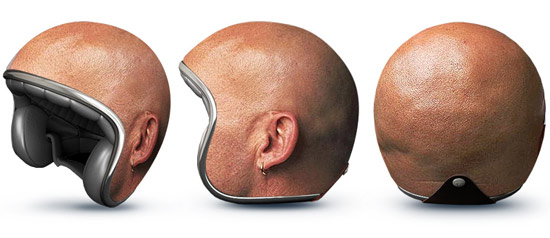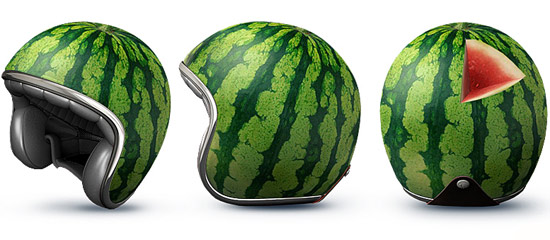 This is how you get people to wear helmets. The watermelon is my favorite. Who ate a slice of my head?!
More crazy helmets (and ping pong rackets!) at This Blog Rules.
Created by Good!, a creative / marketing / design / PR company in Russia.