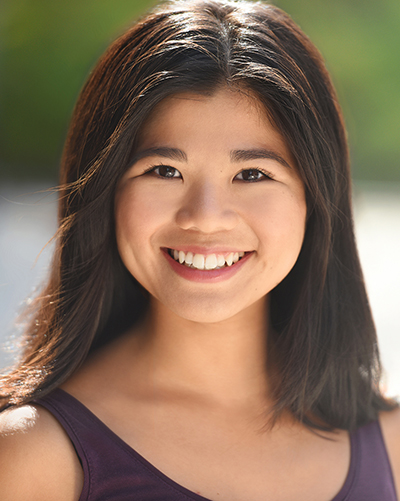 So what's she up to?
Fern is a lead actor and co-producer of the comedic webseries Human Telegraphs. Catch their world premiere on 11/5 at the Big Apple Film Fest in NYC. Or subscribe on YouTube for the full release online on 11/15!
Want more? Fern plays Vera in an excerpt of Minna Lee's play my home on the moon in the BiB RADIANCE Showcase, premiering in November.
Stay tuned for her performance in Hindsight 2020 with the Los Angeles Women's Theatre Festival. Fern shares her personal story about the little things and being Asian American during the pandemic. Get tickets on Stellar!
During quarantine, Fern teamed up with 2 NYC-based filmmakers to create a remote short that was filmed in LA in her apartment with no one else on set but her! Watch the short film here and get the behind-the-scenes scoop on how it was created here.
She's also creating a stop-motion short titled A Bookstory starring, you guessed it, books. Got a spare 25 seconds? Take a gander at the teaser!
Fern writes a monthly newsletter called the little things, a collection of love notes to reality.
Get in touch: